available to fit a
wide range of
chassis brands
THE MARKET LEADING TIPPER BODY FOR LCVS
Suitable for both carrying and tipping loads, the Ingimex tipper is a lightweight, high strength body with a market leading payload.
It has been designed to meet the requirements of EN12642 XL & EN12640 and is also compliant with 2006/42/EC machinery directive.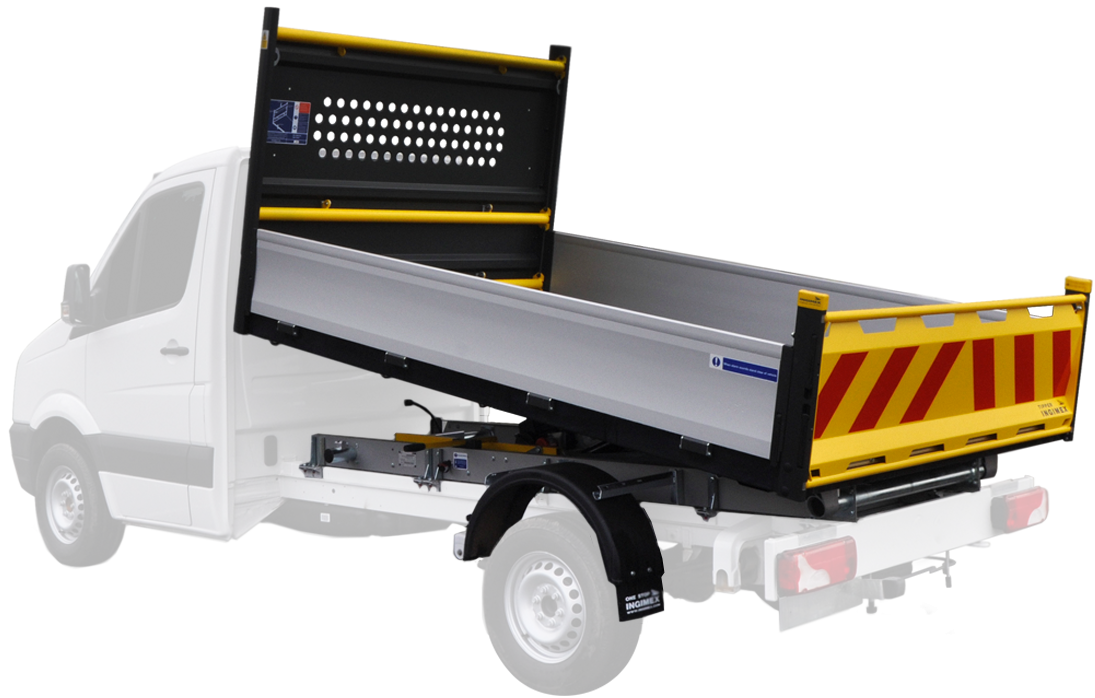 Explore just some of our Tipper Features

Full height, embossed steel panel construction for maximum protection and visibility

Platform is made from high tensile steel and dip e-coated in a 6 stage process for a long lasting finish

Three level load lashing and a 400kg gantry capacity; you can lash loads of all shapes and sizes

Double skinned aluminium sideboards used throughout, so your body will look good for years

Super strong and striking  tailboard with side mounted locks – no nasty finger traps and a big tipping area

Practical integrated tailboard top lashing rail and high visibility engineering grade conspicuity markings as standard
Engineered with operator safety in mind
The Ingimex tipper features as standard a headboard with a full height bulkhead punched infill panel for driver protection, a hydraulic lift mechanism with overload and hose burst protection, side mounted top and bottom tail-board lock mechanisms to prevent finger traps, wire ropes to secure the tail-board, full chapter 8 tailboard livery and a comprehensive user manual with safe operating instructions. All moving parts on the Ingimex tipper are maintenance free.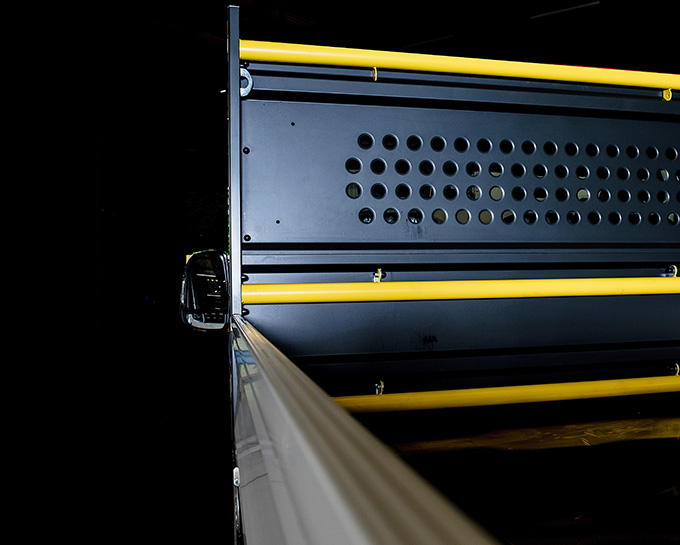 Designed, manufactured and tested in the uk

Comes with a 3 year ingimex warranty as standard
Wide range of optional extras
Our  Tipper bodies support a wide range of bolt-on modifications to suit your particular requirements, either during initial manufacture or on existing vehicles, contact us to place your orders.