THE MARKET LEADING TIPPER BODY FOR LCVS
SAFETY & ACCESSIBILITY OPTIONS
Access Kit (grab handle & folding footstep)
Steel tubular grab handles and fold-out footsteps can be fitted to either side of the headboard of an Ingimex body. The Ingimex folding footstep installation has been designed in line with HSE guidelines (safe access to road vehicles WPT02).
Access Kit XL (access kit plus under body step)
In addition to the Access Kit option, an underbody footstep can be fitted as part of a side guard. Finish is yellow/grey powder coat as standard.
DECORATION & STORAGE OPTIONS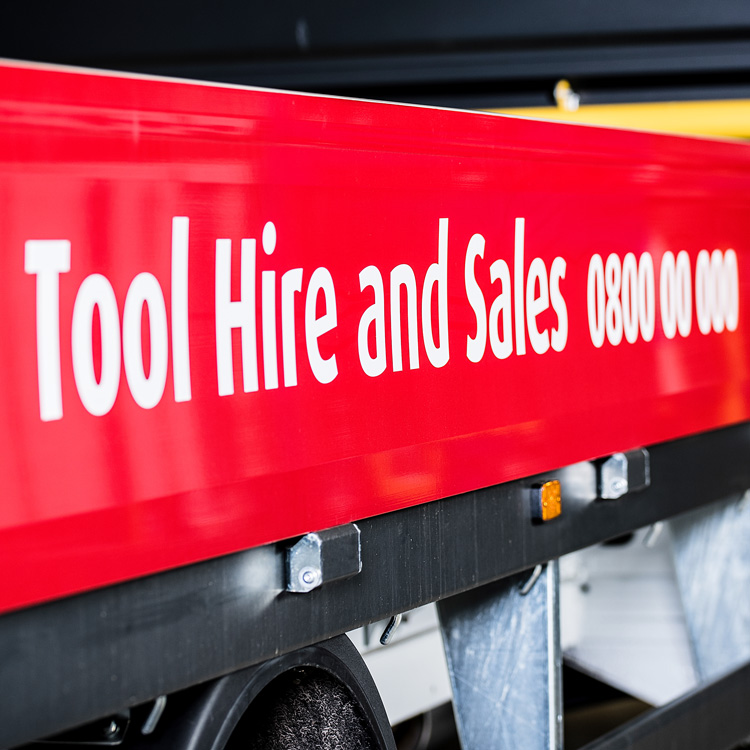 Livery
Ingimex can arrange fitting of livery to customer's requirements during production of the body.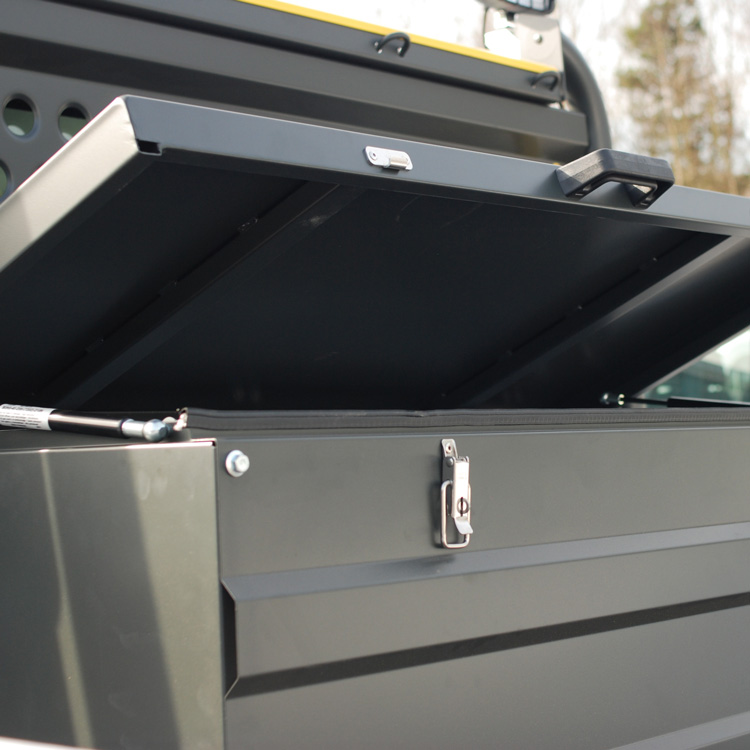 Tool trunks
The Ingimex tool trunk has a bolted construction to aid easy replacement of panels, but bolts can only be undone from the inside for security.
Dimension: (1750 x 600 x 600)
Load separators & load rear stop
Ingimex load separators are tubular steel installations that give even distribution of loads across the gantry. These are fitted in conjunction with the rear stop which acts as an additional lashing point.
Tow bar
Ingimex tow bar installations are designed to European standards and type approved. Ingimex uses Witter as the preferred supplier of their tow bars.
Wide range of optional extras
Our  Tipper bodies support a wide range of bolt-on modifications to suit your particular requirements, either during initial manufacture or on existing vehicles, contact us to place your orders.