Introduction
Ingimex Ltd are committed to safeguarding the privacy of our clients, suppliers, website visitors and staff; in this policy we explain how we will treat your personal information. This policy (together with our terms of use and any other documents referred to on it), sets out the basis on which any personal data we collect from you, or that you provide to us, will be processed by us.
Who are we
Ingimex Ltd are registered in England and Wales under registration number 5936631 and our registered office is at Halesfield 19, Telford, Shropshire TF7 4QT
We are registered as a data controller with the UK Information Commissioner's Office and our data protection registration number is ???????
You can contact us by using our website contact form, or by email to jgallen@ingimex.com or by telephone on 01952 585833
Our website is owned and operated by Ingimex Ltd
What personal information do we collect
We may collect, store and use the following kinds of personal information:
Customers and Suppliers:
information that you provide to us when using our services, or that is generated during the use of those services. Information you provide by filling in forms on our web site; www.ingimex.com ('our web site'). This includes information provided at the time of registering to use our site or requesting further services and which may include your name, address, email address and other personal data.
information relating to any purchases you make of our service.
information contained in or relating to any communications that you send to us or send through our website (including the communication content and meta data associated with the communication)
information about your computer and about your visits to and use of this website Details of your visits to our site including, but not limited to, traffic data, location data, and other communication data and the resources that you access.
any other personal information that you choose to provide to us
CCTV footage which may include personal images of staff and visitors to the site at Halesfield 19, Telford, Shropshire, TF7 4QT
We may also ask you for information when you report a problem with our site.
If you contact us, we may keep a record of that correspondence.
Ingimex Limited may also ask you to complete surveys that we use for research purposes.
In order to improve and personalise our service, we may in the future also receive information about you from other sources.
IP addresses:
We may collect information about your computer, including where available your IP address, operating system and browser type, for system administration and to gain aggregate information about our users. This is statistical data about our users' browsing actions and patterns and does not identify any individual.
Cookies:
Cookies are small text files that web sites store in a designated area of your hard drive. This file is unique to you as it contains an anonymous unique identifier to distinguish you from other users of our web site.
Cookies allow us to estimate the number of users visiting our site, the usage patterns and allow us to deliver an improved browsing experience for our visitors.
Browsers are usually set to accept cookies. However, you may refuse to accept cookies by altering the configuration of your browser. If you choose to have your browser refuse cookies, you may be unable to access certain parts of our site. Unless you have adjusted your browser setting so that it will refuse cookies, our system will issue cookies when you log on to our site.
A cookie cannot retrieve any other data from your hard drive or pass on computer viruses. Information gathered in this way may include the date and time of visits, the area of our web site that you visited, time spent at our web site, and the web sites visited just before and just after our web site.
Staff:
information about staff employed by Ingimex Ltd to manage their employment. For clarity personal data includes: name, address, email and telephone contact details, gender, age, D.O.B, national Insurance number, details of remuneration, details of bank accounts, including special categories of information, such as information about your health, or biometric information, like fingerprint log-in details, information required to verify identity for example driving licence and passports.
CCTV footage which may include personal images of staff at the site at Halesfield 19, Telford, Shropshire, TF7 4QT.
Where we store your personal data
We will take all steps reasonably necessary to ensure that your data is treated securely and in accordance with this privacy policy.
We take the security of your personal information very seriously and our security measures are designed to protect that information in a responsible manner. Where we have given you (or where you have chosen) a password which enables you to access certain parts of our site, you are responsible for keeping this password confidential. We ask you not to share a password with anyone.
Unfortunately, the transmission of information via the internet is not completely secure. Although we will do our best to protect your personal data, we cannot guarantee the security of your data transmitted to our site; any transmission is at your own risk. Once we have received your information, we will use strict procedures and security features to try to prevent unauthorised access.
How we use your personal information
We may use your personal information to:
In administering our business
send statements, invoices and payment reminders to you, and collect payments from you
send you non-marketing commercial communications
send you email notifications that you have specifically requested
send you marketing communications relating to our business which we think may be of interest to you, by post or, where you have specifically agreed to this, by email or similar technology (you can inform us at any time if you no longer require marketing communications)
deal with enquiries and complaints made by or about you relating to our service provided to you by Ingimex Ltd
to support your rights under Data Protection law in relation to our use of your personal information (see section 9 below)
manage your employment (where you are a member of staff employed by Ingimex Ltd or working with Ingimex Ltd), or a prospective job applicant
comply with our legal and regulatory duties
administer our website and business including:

enabling your use of the services available on our website
keeping our website secure and preventing fraud
to ensure that content from our site is presented in the most effective manner for you and for your computer.
To carry out our obligations arising from any contracts entered between you and us.
To allow you to participate in interactive features of our service when you choose to do so.
To notify you about changes to our service
Personal information submitted to us through our website will be used for the purposes specified in this policy or on the relevant pages of the website.
We will not, without your express consent, supply your personal information to any third party for their or any other third party's direct marketing.
The personal data we hold about you will only be used in line with the purposes detailed above and the legal basis for this will be either for the administration of a contract we have in place with you or in line with the legitimate interests of our business (ensuring that this does not impact on your rights or freedoms in relation to privacy) or disclosed as required by law (as detailed in section 5).
Disclosing personal information
We may disclose your personal information to any of our employees, officers, insurers, professional advisers, agents, suppliers or subcontractors insofar as reasonably necessary for the purposes set out in this policy. We may disclose your personal information to any member of our group, which means our subsidiaries, our ultimate holding company and its subsidiaries, as defined in section 1159 of the UK Companies Act 2006.
We may also disclose your personal information to third parties:
to the extent that we are required to do so by law
in connection with any ongoing or prospective legal proceedings
to establish, exercise or defend our legal rights
to any person who we reasonably believe may apply to a court or other competent authority for disclosure of that personal information where, in our reasonable opinion, such court or authority would be reasonably likely to order disclosure of that personal information
If we sell or buy any business or assets, in which case we may disclose your personal data to the prospective seller or buyer of such business or assets.
If Ingimex Limited or substantially all its assets are acquired by a third party, in which case personal data held by it about its customers will be one of the transferred assets.
If we are under a duty to disclose or share your personal data to comply with any legal obligation, or to enforce or apply our terms of use and other agreements; or to protect the rights, property, or safety of Ingimex Limited, our customers, or others. This includes exchanging information with other companies and organisations for the purposes of fraud protection and credit risk reduction.
Except as provided in this policy, we will not provide your personal information to third parties
You have the right to ask us not to process your personal data for marketing purposes. To exercise this right at any time, please contact us.
International data transfers
Information that we collect will only be stored and processed within the UK and is protected by UK Data Protection laws.
Retaining personal information
This section sets out our data retention policies and procedure, which are designed to help ensure that we comply with our legal obligations in relation to the retention and deletion of personal information.
Personal information that we process for any purpose or purposes shall not be kept for longer than is necessary for that purpose or those purposes.
Notwithstanding the other provisions of this section, we will retain documents (including electronic documents) containing personal data:
to the extent that we are required to do so by law
if we believe that the documents may be relevant to any ongoing or prospective legal proceeding
in order to establish, exercise or defend our legal rights (including providing information to others for the purposes of fraud prevention)
to support the ongoing business purposes of Ingimex Ltd as specified in section 4 (with due consideration for the rights and freedoms of individuals privacy)
If you would like further details of how personal data is retained by our organisation, please contact us directly.
Security of your personal information
We will take all reasonable technical and organisational precautions to prevent the loss, misuse or alteration of your personal information.
We will store all the personal information you provide on our secure servers.
You acknowledge that the transmission of information over the internet is inherently insecure, and we cannot guarantee the security of data sent to us over the internet.
Your rights
You have several rights under the Data Protection Act including:
The right to be informed about the collection and use of your personal data e.g. via this privacy notice
The right to access your personal data
The right to have any inaccurate personal data rectified, or completed if it is incomplete
The right to have your personal data erased in certain circumstances
The right to request the restriction or suppression of their personal data in certain circumstances
The right to data portability – to obtain and reuse your personal data for your own purposes across different services
The right to object to our use of your information in certain circumstances e.g. for marketing or profiling purposes
If you would like to access your own personal information or exercise any of the rights detailed above please contact us or by email to jgallen@ingimex.com or by telephone on 01952 585833
We will respond to your request within 30 days after receiving the necessary information required to deal with your request
We may ask you to supply appropriate evidence of your identity (for this purpose, we will usually accept a photocopy of your passport plus an original copy of a utility bill showing your current address) and any additional information to help us to deal with your request effectively.
There may be some exemptions to dealing with your rights as specified in Data Protection law, but Ingimex Ltd will ensure you are fully informed of this within 30 days of receiving your request.
Full information on your rights under the Data Protection Act can be found from the following link: https://ico.org.uk/for-organisations/guide-to-the-general-data-protection-regulation-gdpr/individual-rights/
Third party websites
Our website contains links to and from the web sites of our partner networks, advertisers and affiliates. If you follow a link to any of these web sites, please note that these web sites have their own privacy policies and that we do not accept any responsibility or liability for these policies. Please check these policies before you submit any personal data to these web sites.
We have no control over, and are not responsible for, the privacy policies and practices of third parties.
Amendments
We may update this policy from time to time by publishing a new version on our website.
You should check this page occasionally to ensure you are happy with any changes to this policy.
If you have a concern about how your data is being handled
If you are unhappy about the use of your personal data, then please contact us directly and we will try to resolve your concern. You can also raise a concern directly with the Information Commissioner's Office and more detail on how to do this can be found from the following link: https://ico.org.uk/concerns/
Further Information
If you have any questions which you feel have not been answered by this Privacy Notice you can contact us by using our website contact form, or by email to jgallen@ingimex.com or by telephone on 01952 585833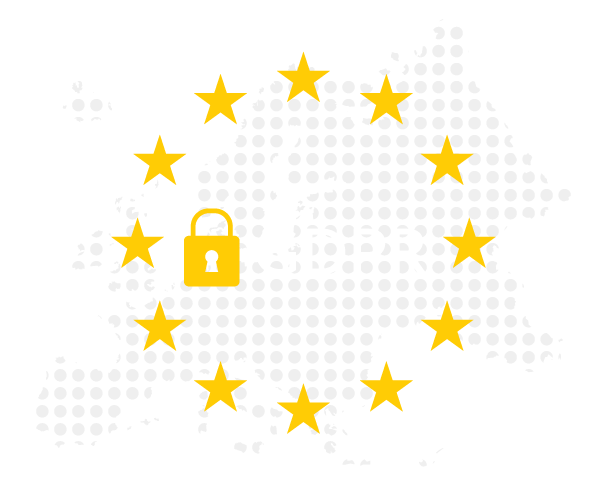 Right to be forgotten
Please remove me from your system. I understand Ingimex will not be able to contact me directly in the future.