THE MARKET LEADING DROPSIDE BODY FOR LCVS
SAFETY & ACCESSIBILITY OPTIONS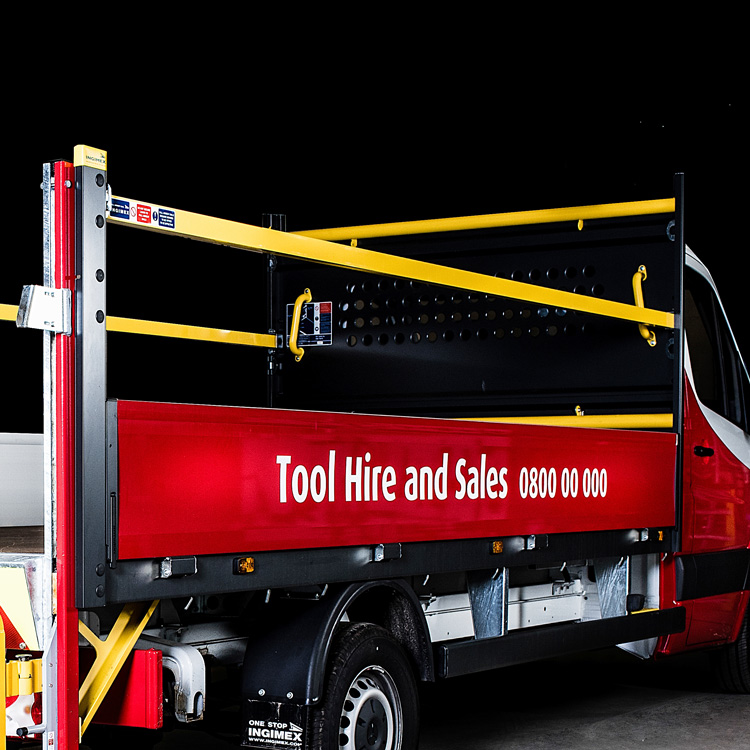 Fall Rails
Ingimex fall rail installations are designed to be lightweight but strong. They are fitted 850mm above the deck of the body.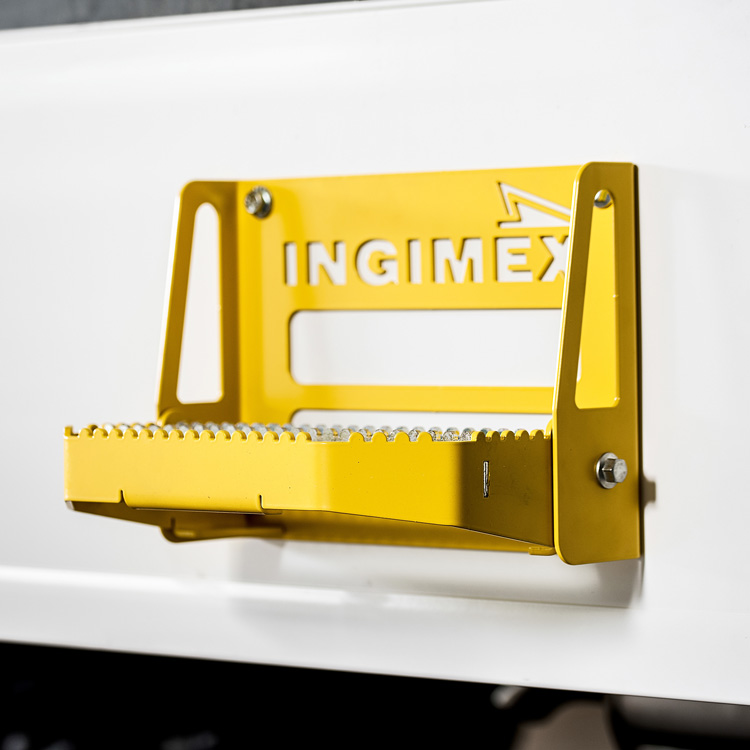 Access Kit (grab handle & folding footstep)
Steel tubular grab handles and fold-out footsteps can be fitted to either side of the headboard of an Ingimex body. The Ingimex folding footstep installation has been designed in line with HSE guidelines (safe access to road vehicles WPT02).
DECORATION & STORAGE OPTIONS
Load separators & load rear stop
Ingimex load separators are tubular steel installations that give even distribution of loads across the gantry. These are fitted in conjunction with the rear stop which acts as an additional lashing point.
Tow bar
Ingimex tow bar installations are designed to European standards and type approved. Ingimex uses Witter as the preferred supplier of their tow bars.
DROPSIDE TAIL LIFT OPTIONS
A range of 500kg tail lifts available for almost any application
Support structures integrated into the bodywork mean conversion weights of as little as 165kg
Fully type approved and covered under the Ingimex 3 year warranty
Conforms to the highest European standards for installed strength
No obstructions to the body loading with additional brackets, etc.
100% pre-finished parts; no patch painting of welds or untreated surfaces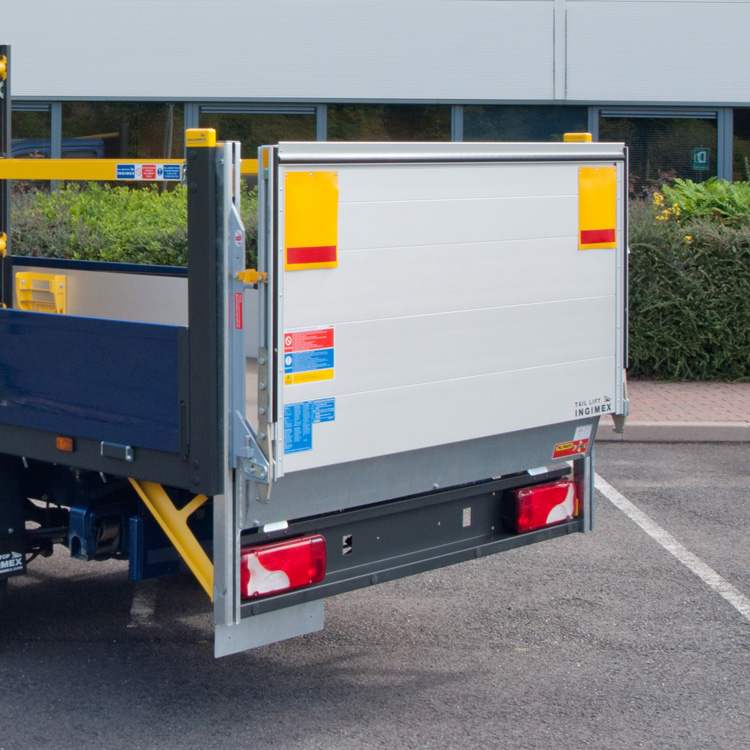 Fixed Platform
Aluminium platform with galvanised steel columns and housing
In-cab isolation switch and push-button controller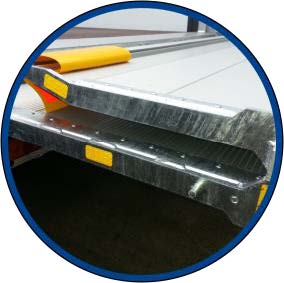 Folding Platform
Folding platform for larger usable area
Lower profile when stowed reduces wind resistance
Trolley stops incorporated into the platform
| Platform Style | Fixed | Folding | Mesh & Gates |
| --- | --- | --- | --- |
| Platform depth (mm) | 812 | 1124* | 1050 |
| Trailing edge depth (mm) | 188 | 190 | 170 |
| Platform loading width (mm) | 1896 | 1896 | 1896 |
| Height above deck when stowed (mm) | 1003 | 742 | 1220 |
| Installation weight (kg) | 165 | 220 | 220 |
* Fully extended platform depth, 742mm when folded
Wide range of optional extras
Our  Dropside bodies support a wide range of bolt-on modifications to suit your particular requirements, either during initial manufacture or on existing vehicles, contact us to place your orders.